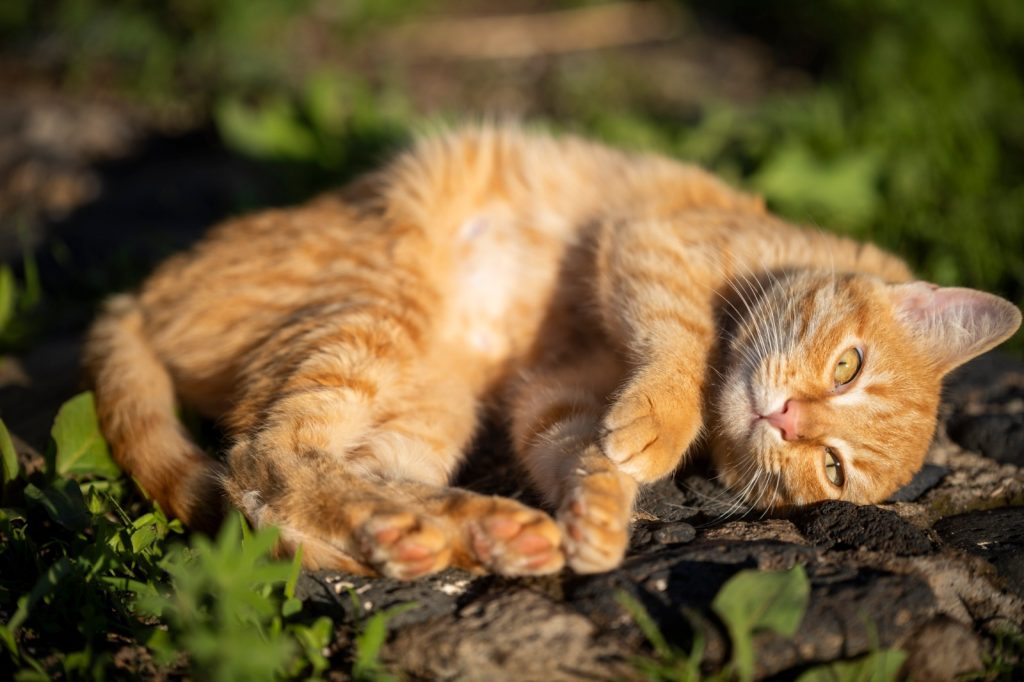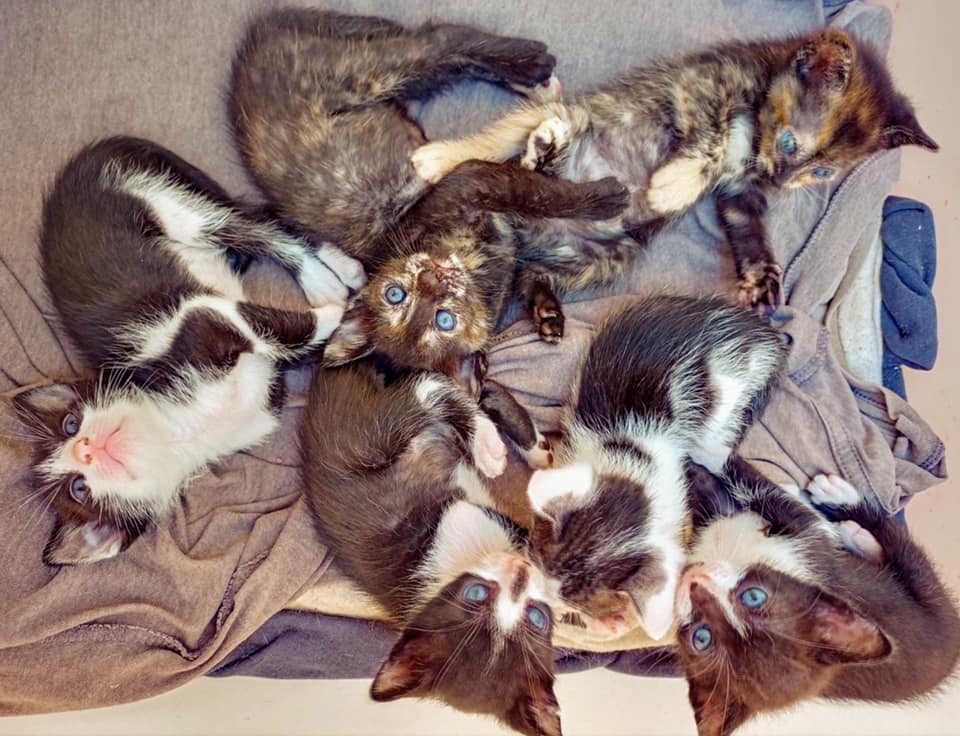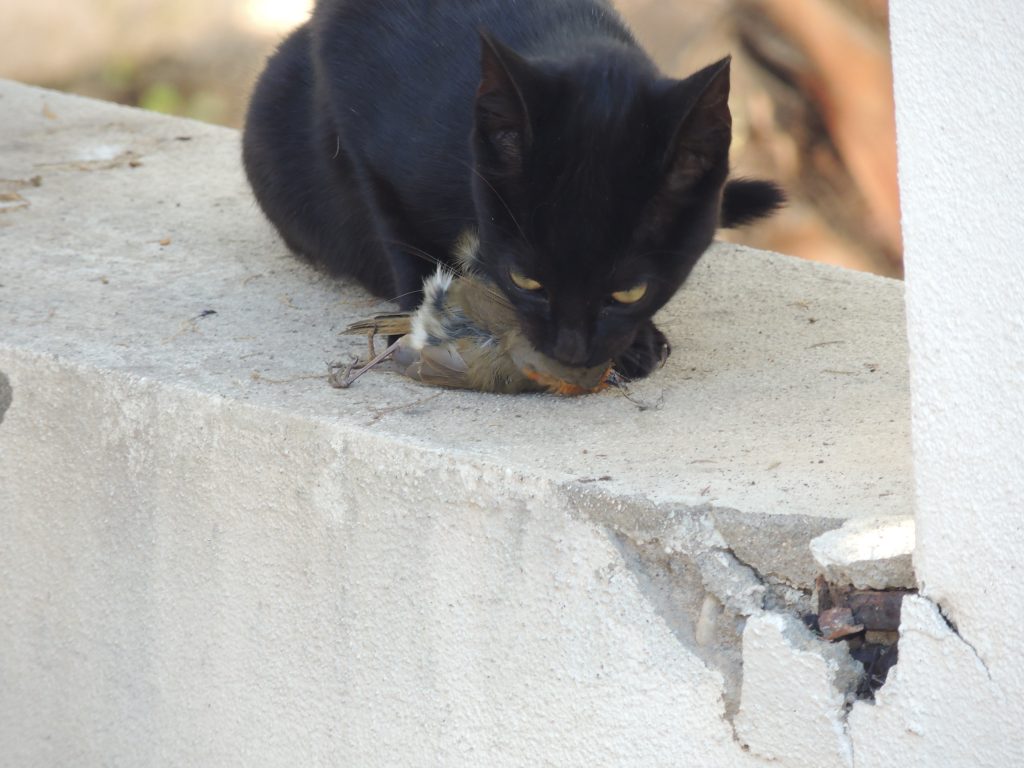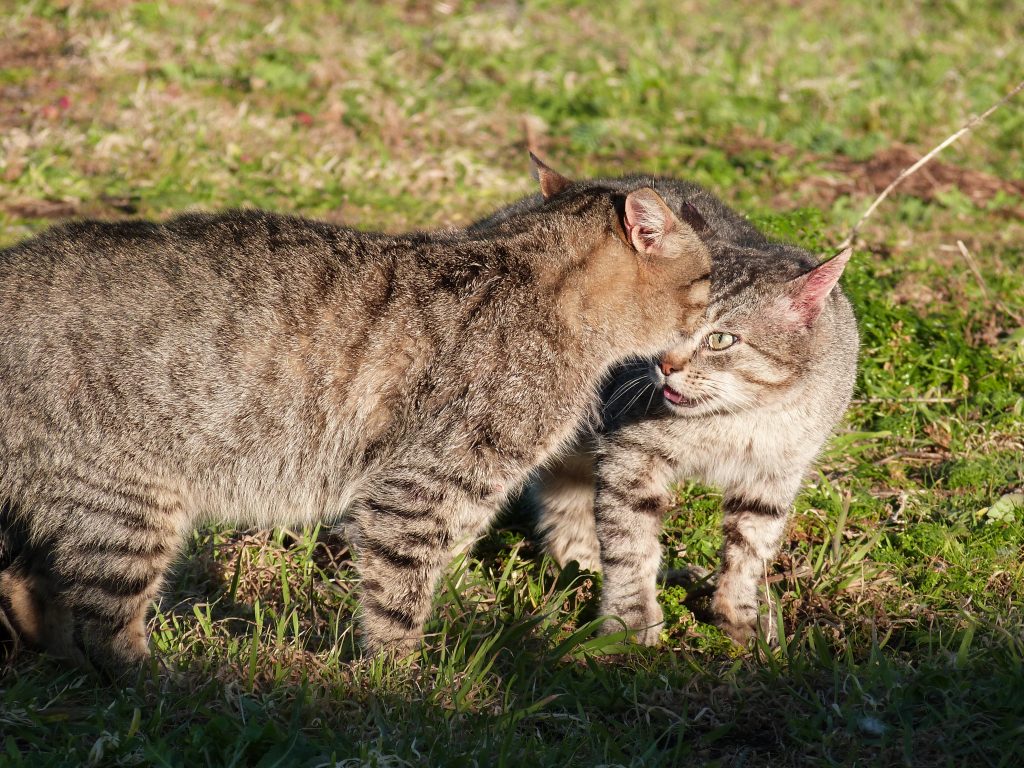 Domestic cats were introduced in Linosa with the arrival of the first settlers, probably to control mice and rats. Unfortunately, cats represent a threat to all the seabirds nesting on islands as they predate upon seabird chicks and adults. Our association has been studying the cats of Linosa since 2014, when we counted 299 cats. We also found out that the diet of some cats roaming around the part of the shearwaters' colony we monitor included adult shearwaters, and, on several occasions, we observed predation on chicks. Numerous species of migratory birds were also present in the cats' diet and annually a huge number of predation events on migratory birds are reported by birdwatchers (MISC). The cats also predate on the endemic lizard and the big-headed cricket.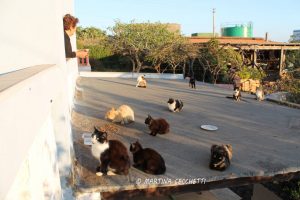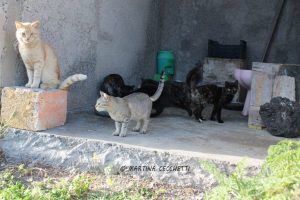 In Linosa, cats are mainly free-roaming, and while some are looked after as pets, others live at high-density in colonies. In this latter context, cats are often fed with pasta and kitchen leftovers, given the high costs that would arise from buying pet dry and wet food. However, it is well known that cats are obligate carnivore, therefore low quantity and quality of food increase hunting activities. Furthermore, living at such high densities often compromises cats' health. 
In order to reach a manageable number of cats, increase their welfare and reduce predation upon wildlife, in 2015 we have started cat sterilizations in collaboration with the Public Health Authority (ASP) of Palermo, as in Linosa there is no vet. Throughout the years we sterilised 157 cats with them, using a Trap-Neuter-Return approach (TNR). Unfortunately, relying on the ASP vets' availability, sterilizations have been carried out with no regularity and not considering the reproductive period of cats, resulting in an increased number of cats, being 372 in March 2021. Until November 2021, when our association started a collaboration with Dr Paolo Santanera, vet from Turin, who has sterilised 44 cats in few days and with extreme professionalism has also gained the respect and trust of cat owners and colony caretakers. In addition, on February 2022, also the journalist Silvia Amodio took part in the project and thanks to her, our association has received a contribution from Action Project Animal (APA: www.actionprojectanimal.org), as result of a charity activity of COOP Lombardy. This support allows us to carry out sterilizations in February and October (periods prior to cat heat), veterinary visits and awareness-raising activities for inhabitants towards the welfare of both domestic and wild animals, for two years.  This has already given us, together with Paolo, the chance to sterilise 122 cats, visit 16 cats with health problems and operate 3 dogs. Among future ideas, the creation of a little equipped veterinary clinic in Linosa. 
Project manager: Martina Cecchetti